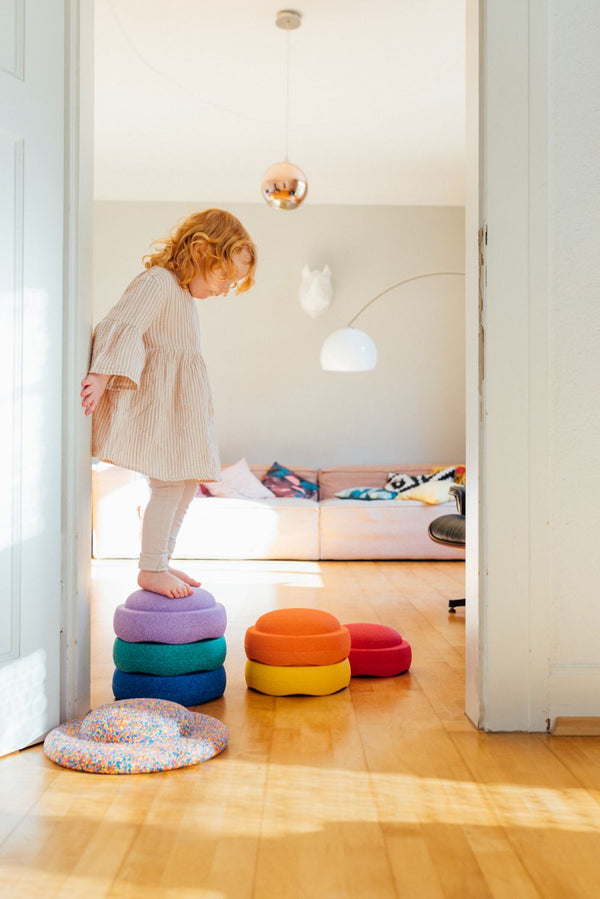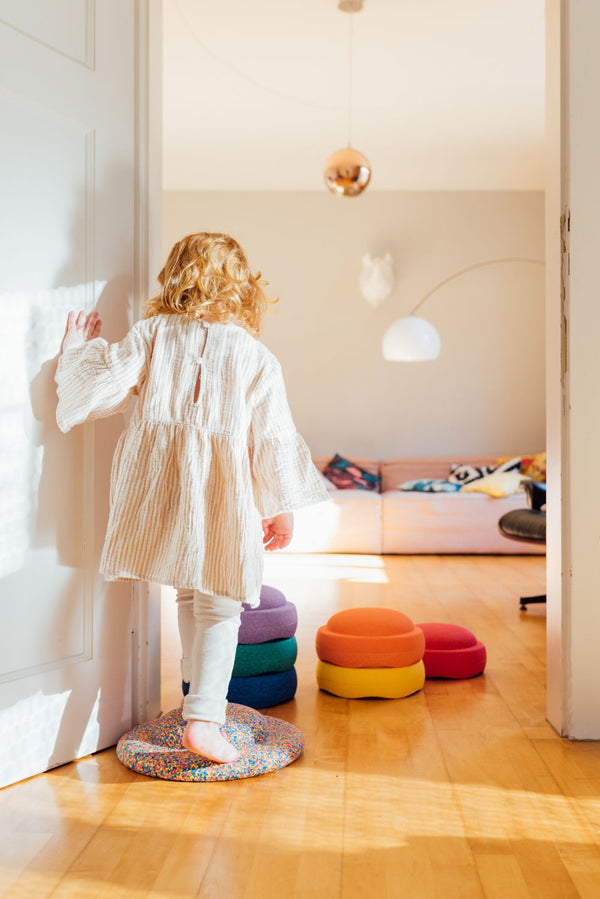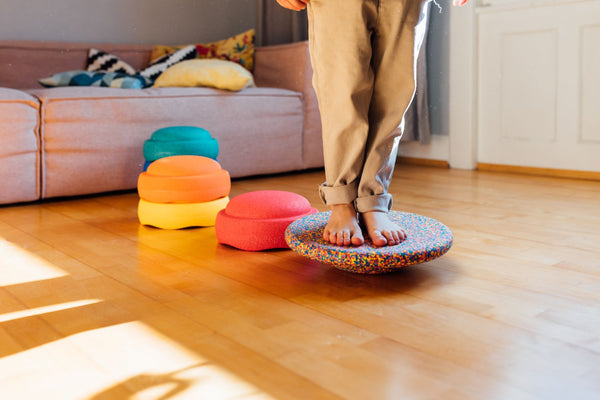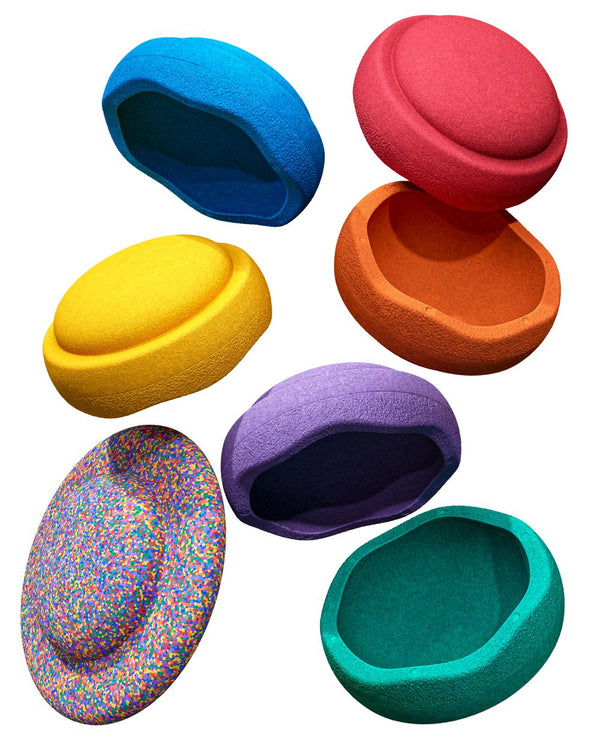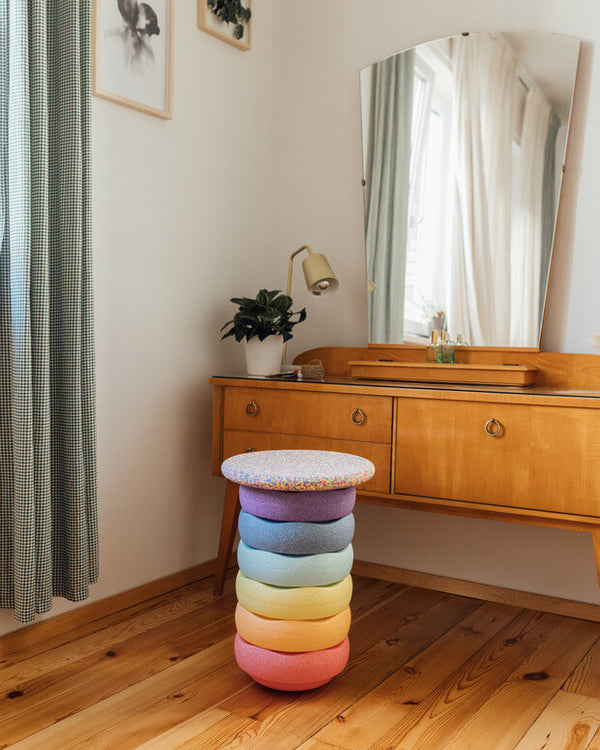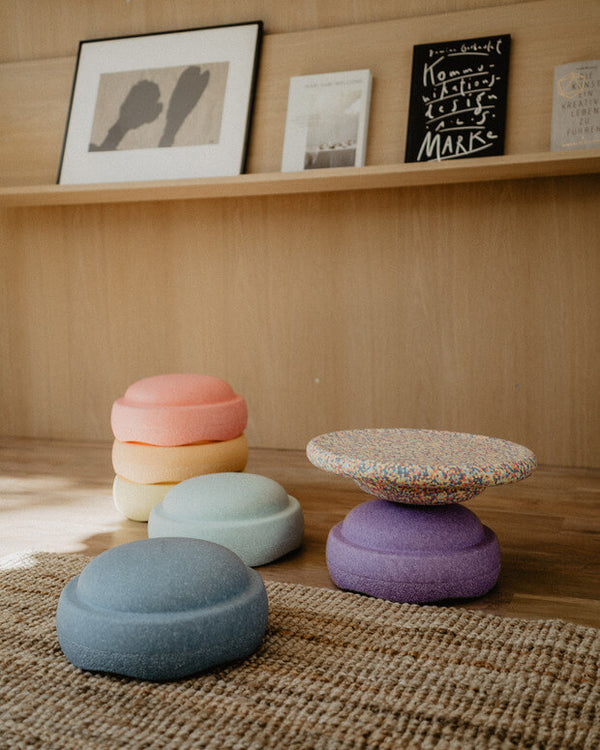 Stapelsteine Original Rainbow 6+1 Set in Classic & Pastel
Neu ab
Unit price / per
tax included zzgl. Versandkosten
Für kostenfreien Versand qualifiziert!
Gewöhnlich versandfertig in 3 bis 4 Werktagen.
Live your creativity with the Stapelstein Rainbow Sets: Classic & Pastel
Let yourself be enchanted by the colorful Stapelstein Rainbow Sets, each containing six elements and a Stapelstein board. Unleash your creativity as you embark on a colorful journey of discovery through the world of stacking stones - available in Classic and Pastel designs.
The Stapelstein Rainbow Set classic is the perfect start to your motley movement adventure. Look forward to six bright colors of the rainbow and the dynamic Stapelstein Board confetti classic. Immerse yourself in the dazzling world of Stapelstein and enjoy the variety of creative possibilities.
The Stapelstein Rainbow Set pastel impresses with its stylish softness and elegant color scheme. The six pastel-colored elements are complemented by the Stapelstein Board confetti pastel, which is ideal for balance games and balance exercises. Experience playful lightness on the pastel-colored rainbow and bring color into your life.
For the use of Stapelstein in balancing games and parcours, we recommend a level and non-slip surface. Feel safe by stacking the elements a maximum of three times. Be sure to supervise young children when playing in the water, as Stapelstein does not replace a flotation device.
Let yourself be inspired by the light and resilient Stapelstein elements that carry thousands of times their own weight. Discover the diverse possibilities of the Stapelstein Rainbow sets and bring color and movement into your life!

Stapelstein Rainbow Sets Classic & Pastel at a glance
6 elements and 1 stacking stone board in classic or pastel
Safe stacking toy with no sharp corners
Water-, saliva-proof, UV-resistant and waterproof
Light (180 g) and resilient (up to 180 kg)
Dimensions: diameter = 27.5 cm, height = 12 cm
Made from resource-saving EPP (expanded polypropylene)
Can be combined with all Stapelstein products
Climate-neutral production in Germany
100% recyclable and without plasticizers
Maximum load of Stapelstein Board: 120 kg