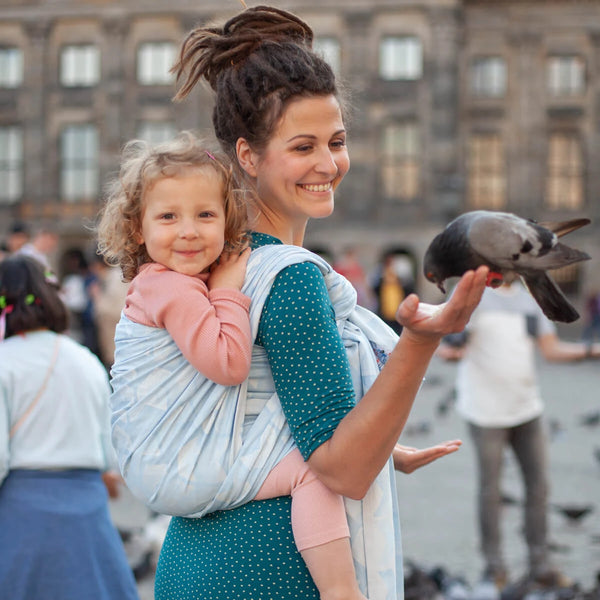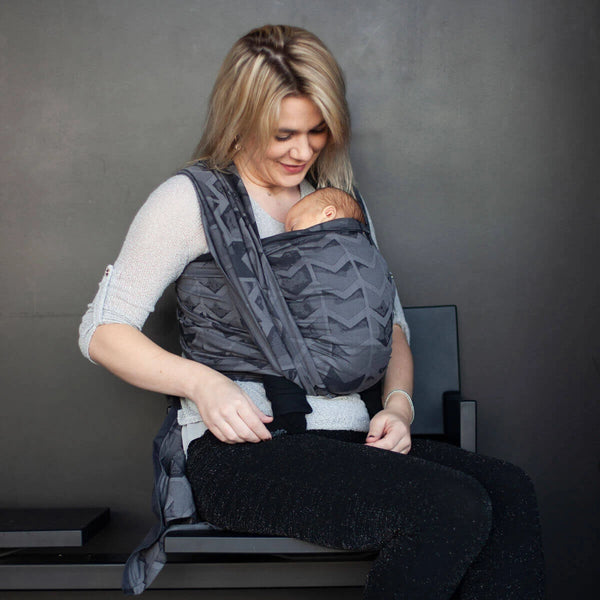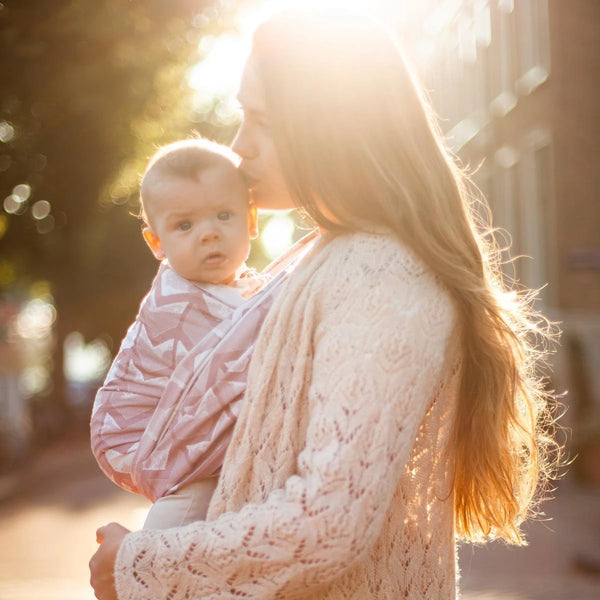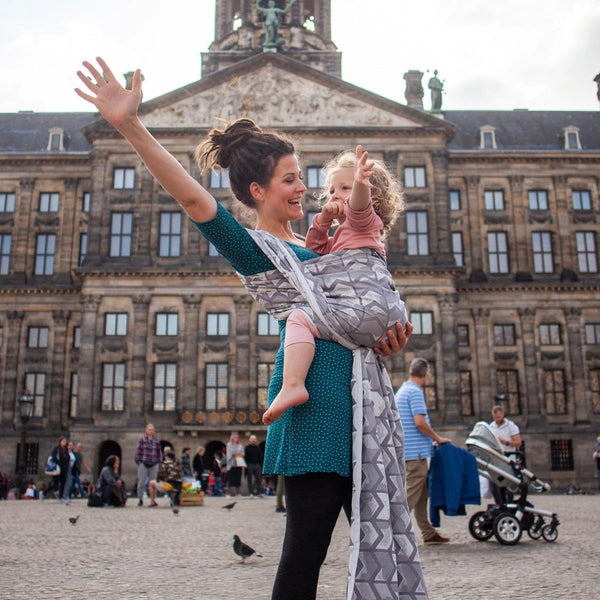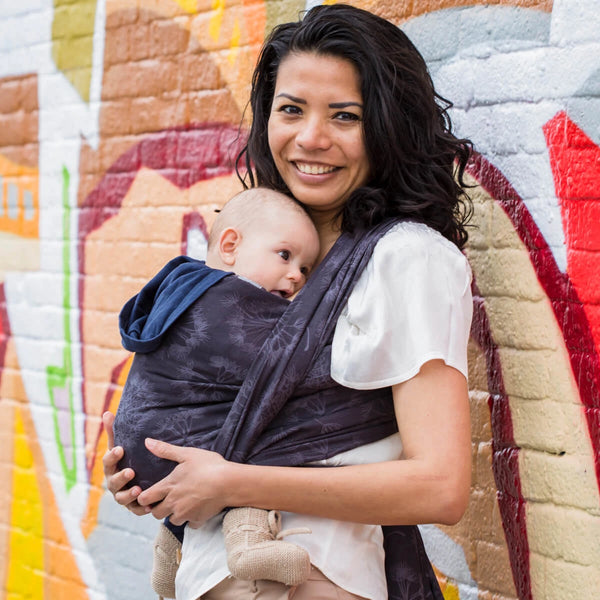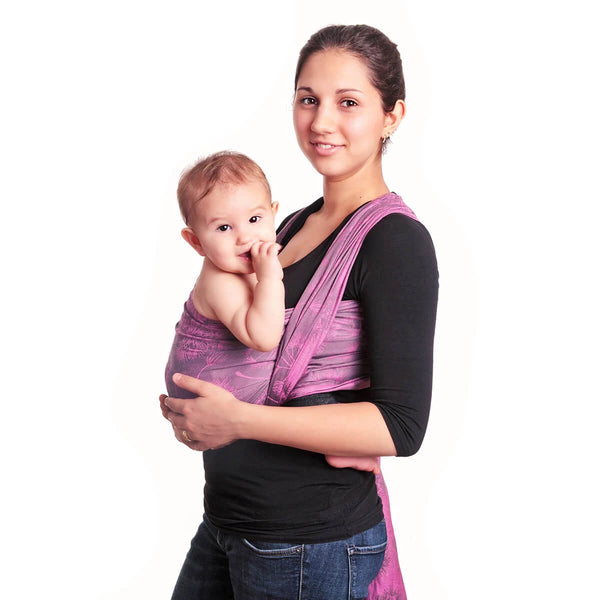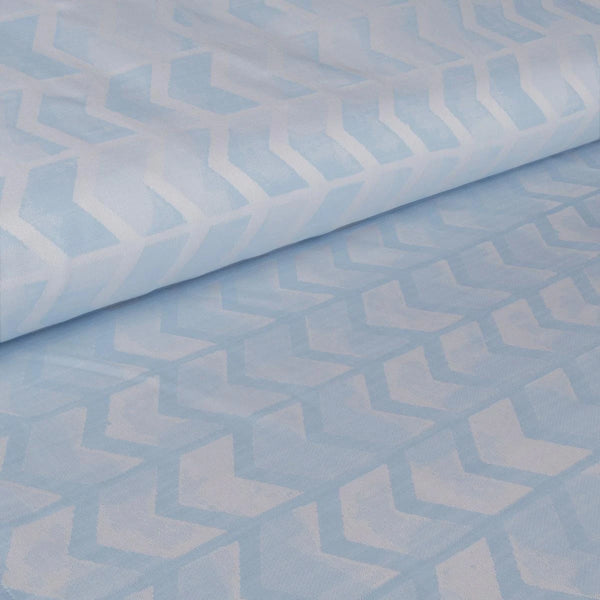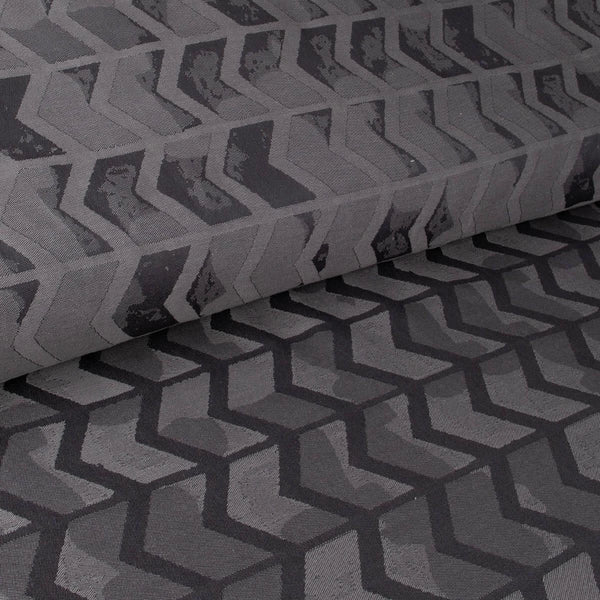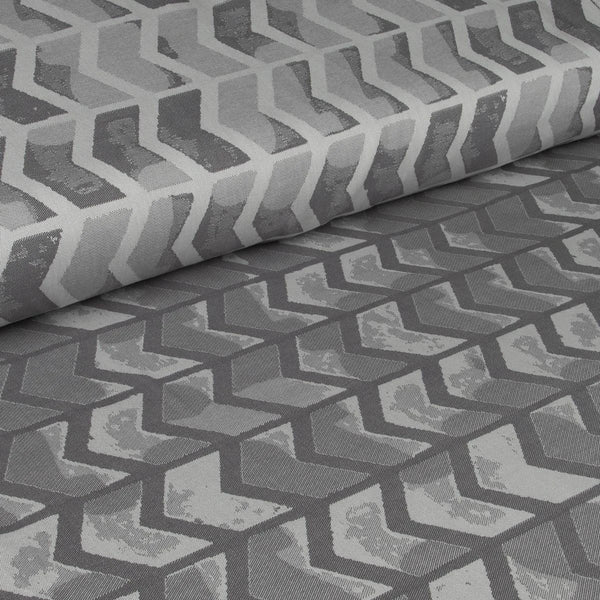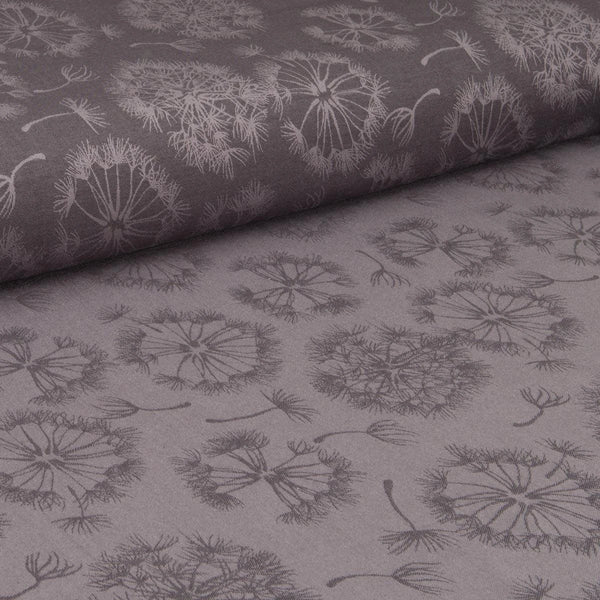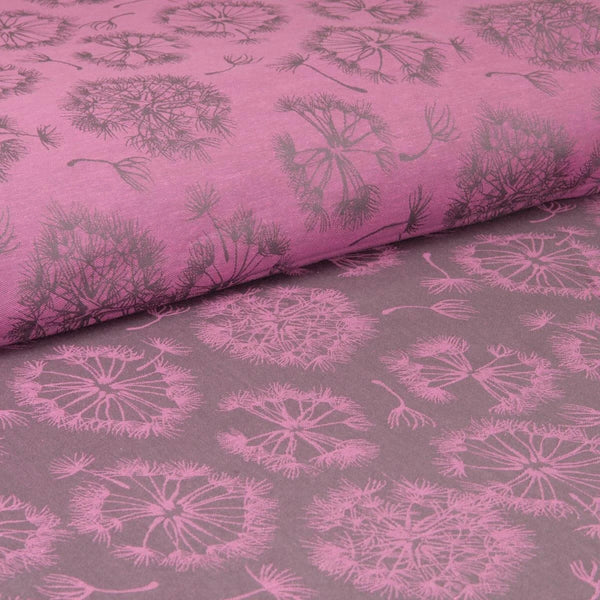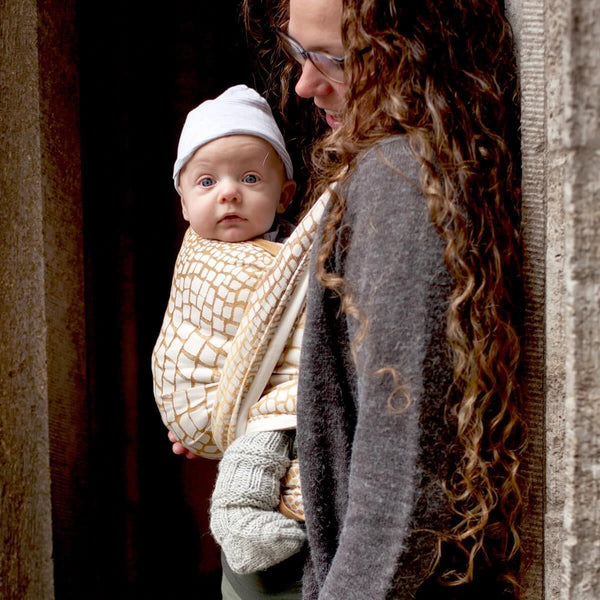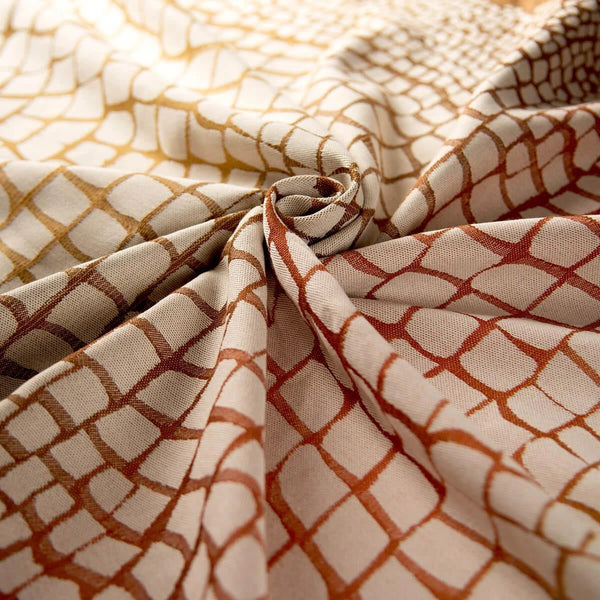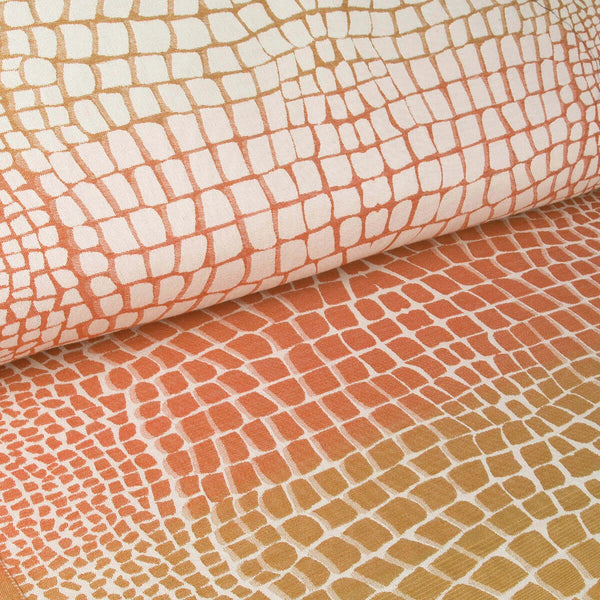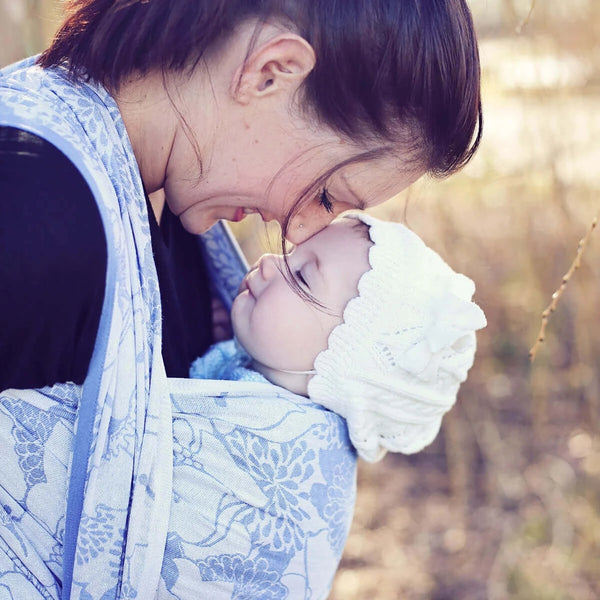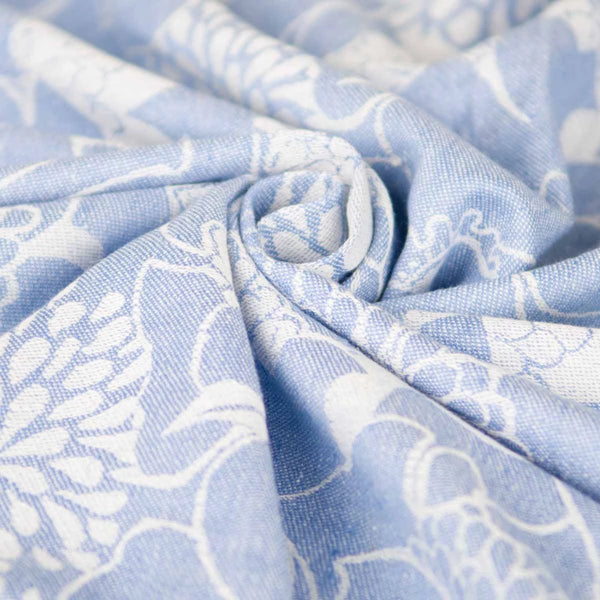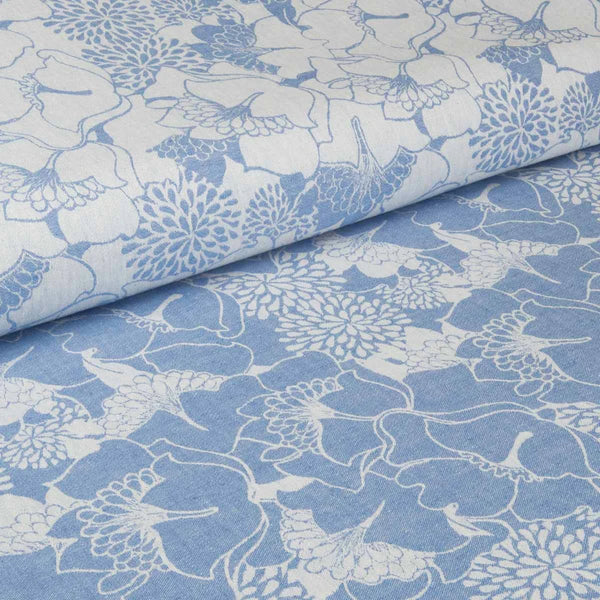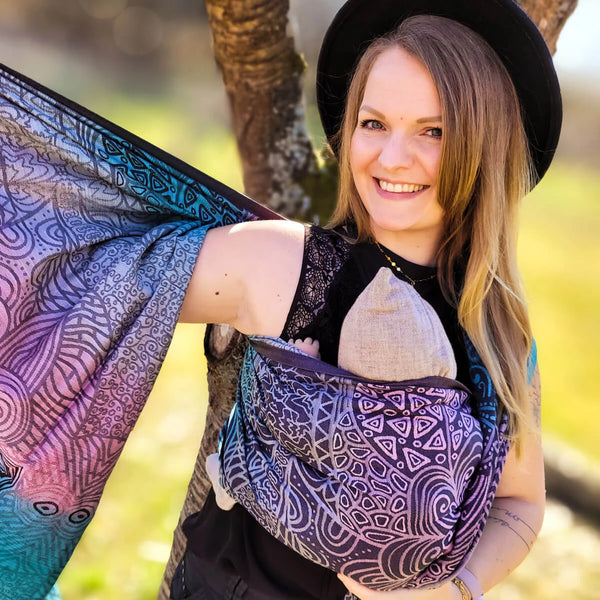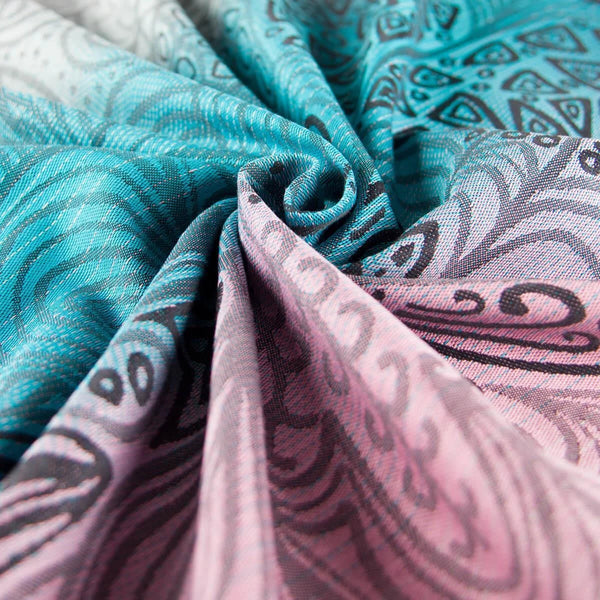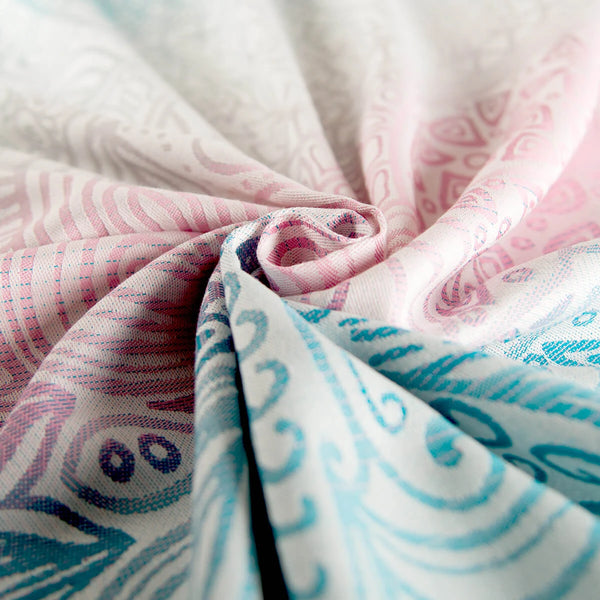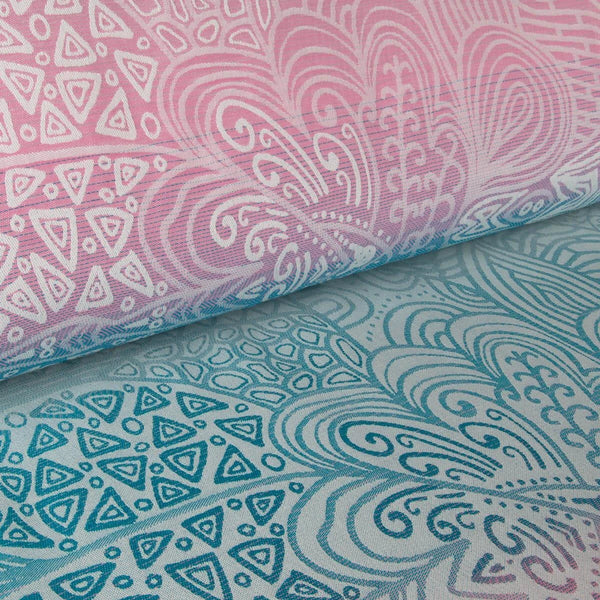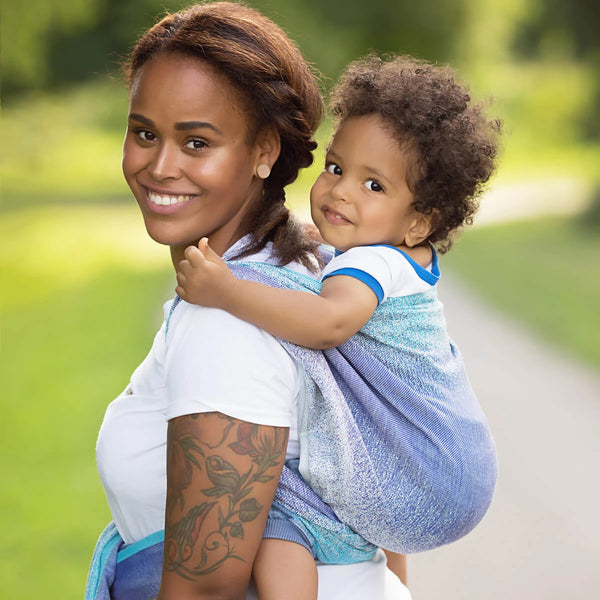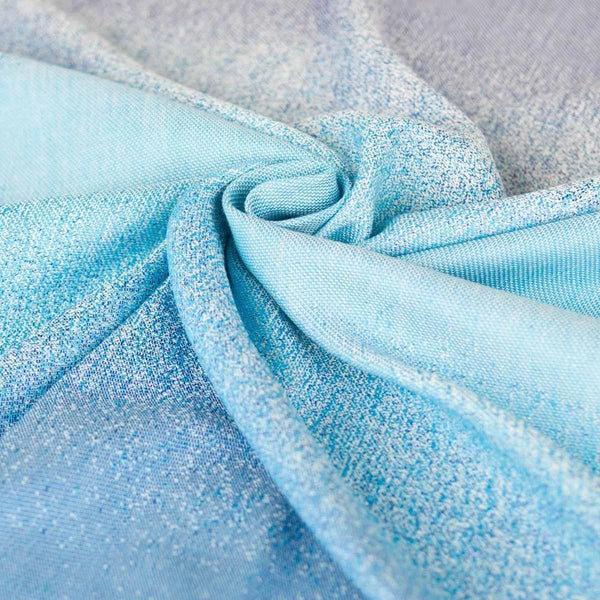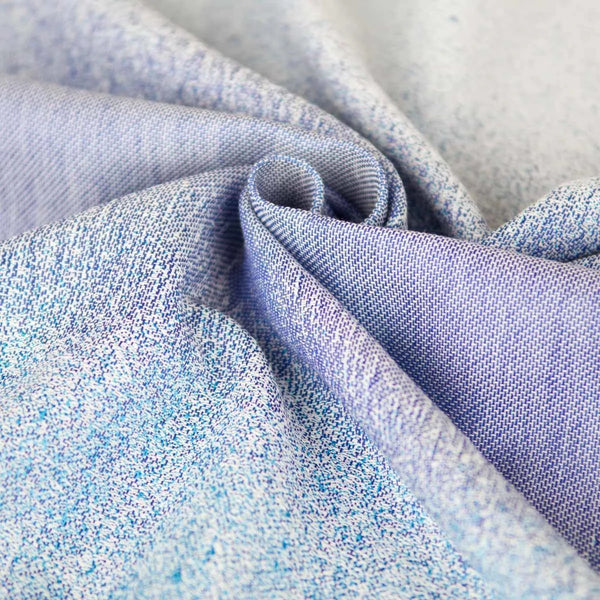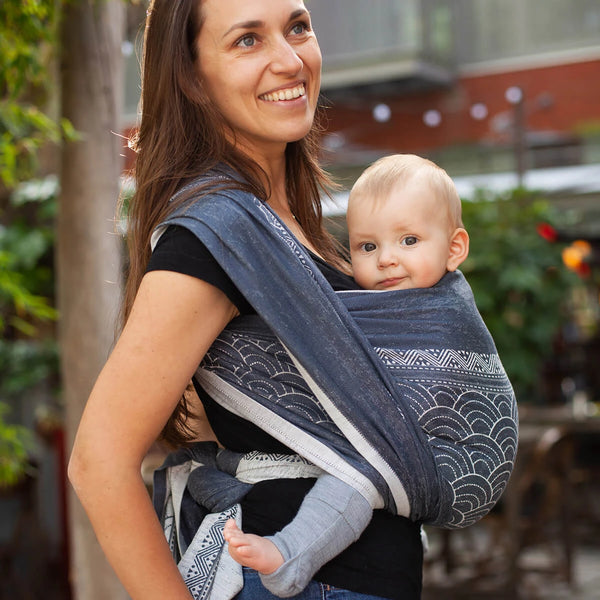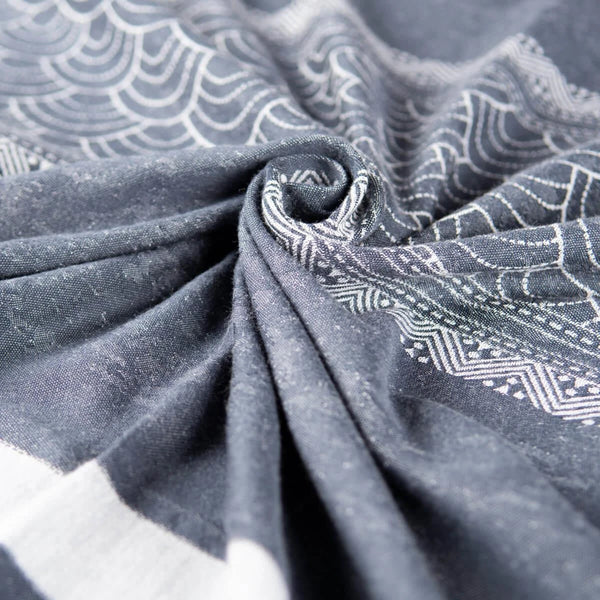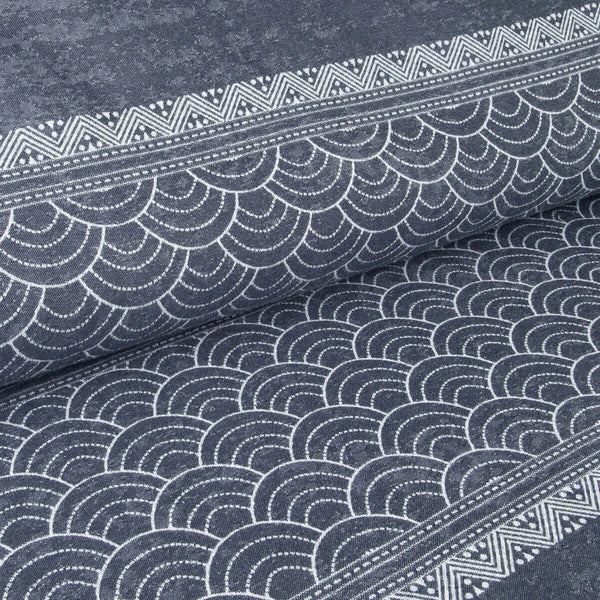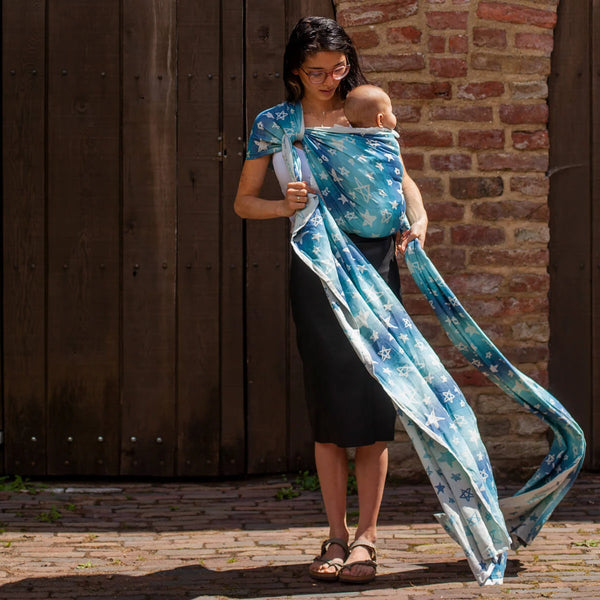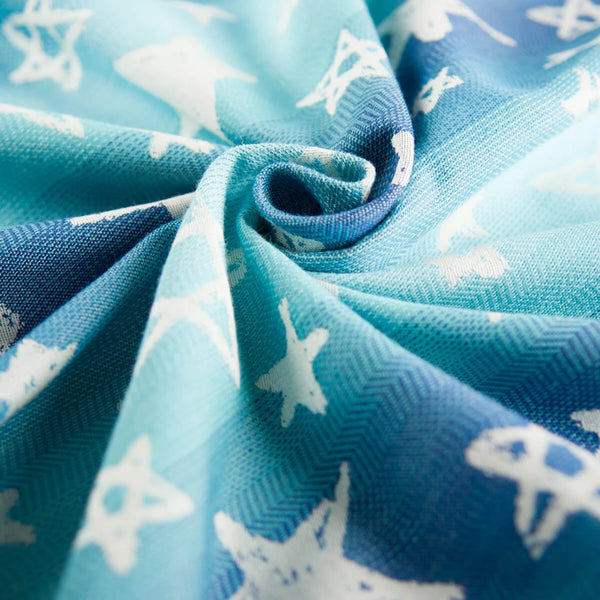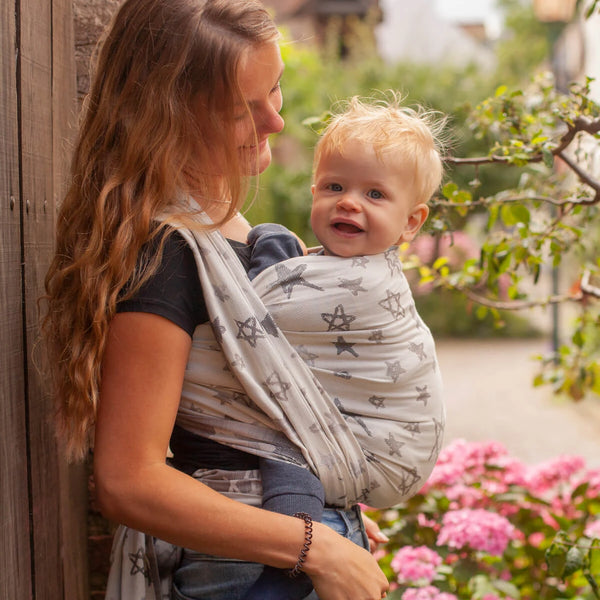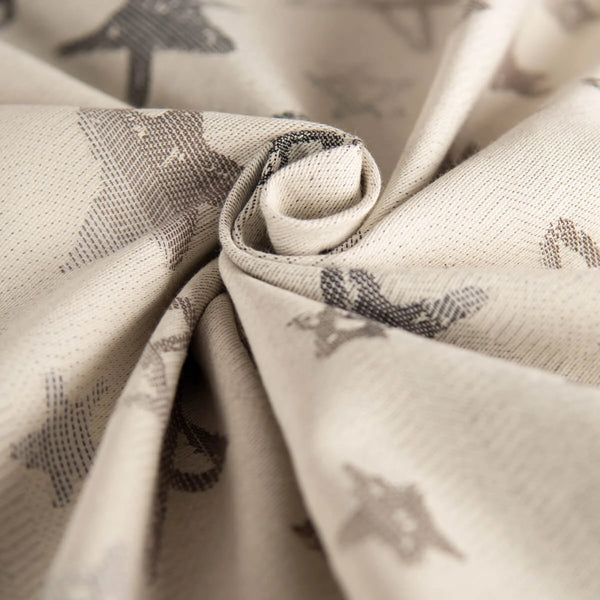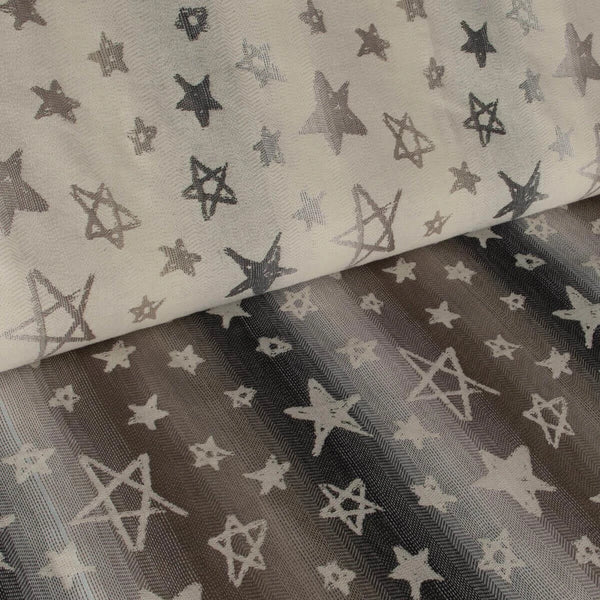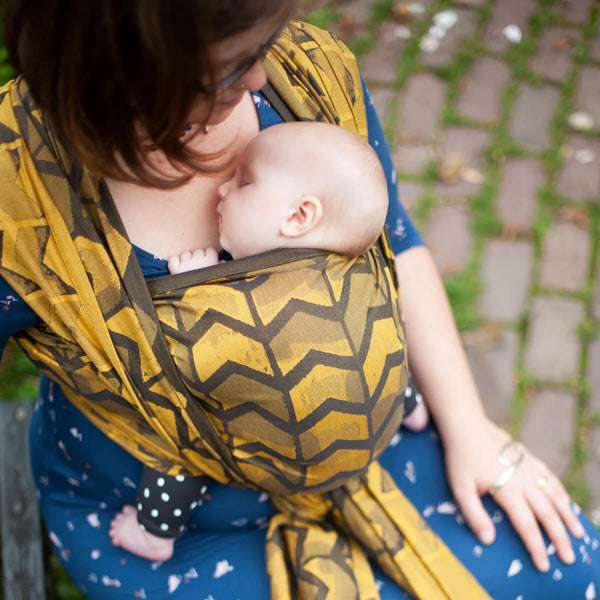 Hoppediz - baby wrap, jacquard weave
Neu ab
Unit price / per
tax included zzgl. Versandkosten
Für kostenfreien Versand qualifiziert!
Gewöhnlich versandfertig in 3 bis 4 Werktagen.
Enchanting jacquard weave: soft and stable for a perfect wearing experience
Let yourself be enchanted by the jacquard weave, which not only allows for wonderful patterns, but also offers a soft, flowing fabric. Enjoy wrinkle-free snuggling up with your baby, while the sturdy fabric optimally supports his back.
The different colors and contrasting edges make tying easier for you. Two labels mark the center of the towel, and the diagonally cut ends of the towel ensure that it falls easily without lumps. The practical Velcro pocket (20 x 25 cm) offers space for keys, wallet and more. The beautiful, pollutant-tested colors are permanently fixed thanks to yarn dyeing.
The versatile jacquard slings are often available in three different sizes: 3.70 m, 4.60 m and 5.40 m. So you are guaranteed to find the perfect size for you and your baby.
Information at a glance
Jacquard weave: enchanting patterns and soft, flowing fabric
Different colored sides and contrasting edges for easy binding
Two labels to help you find the center of the towel
Angled ends of the cloth for easy draping without lumps
Practical Velcro pocket (20 x 25 cm)
Yarn dyeing for permanently fixed colors
Tested for harmful substances for safety and confidence

Material: 100% cotton

Care: washable up to 60° C, no optical brighteners (pay attention to the respective product label)