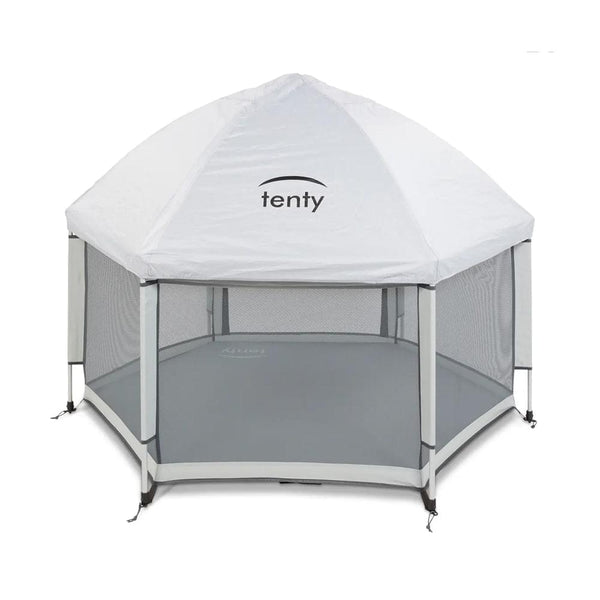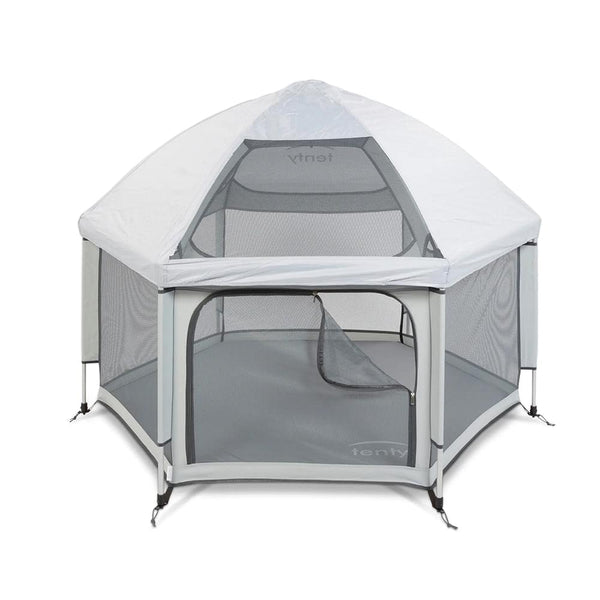 Tenty playpen roof, various colors
Neu ab
Unit price / per
tax included zzgl. Versandkosten
Offizieller Händler für Laufgitter von Tenty
Lieferbar, in 2 bis 3 Werktagen bei dir!
Discover the Tenty playpen roof – protection and style for your mobile playpen
Do you love your Tenty mobile playpen, but would you like to protect your little darling even better? Discover the perfect accessory, the Tenty playpen roof! It is the perfect addition to your mobile playpen and offers your child the best possible protection from sun and rain.
Offer your child the comfort of a protective roof while they play or sleep in their playpen. The playpen roof is made of UV-resistant material and is water-repellent, so it protects your child from harmful sunlight and unpleasant rain showers.
Choose from two elegant colors – black or gray – the perfect complement to your Tenty playpen. With the Tenty playpen roof you can offer your child a safe and comfortable playing and sleeping environment without sacrificing style and quality.
Tenty can also be purchased directly in the playpen set (including mat & roof) .
Tenty playpen roof at a glance
Perfect addition to the Tenty mobile playpen.
Optimal protection from sun and rain.
UV-resistant material.
Water repellent.
Available in two colors: black and gray.
All materials are tested according to EN71-1 / EN 71-2 / EN 71-3.
Operating instructions available for download as a PDF file.