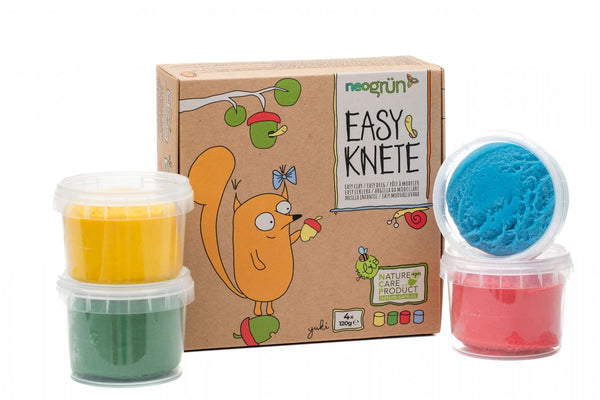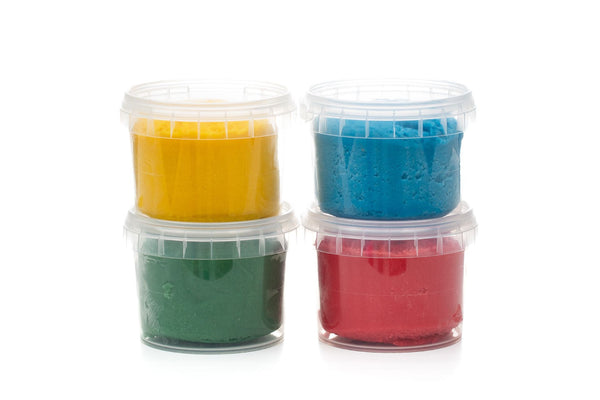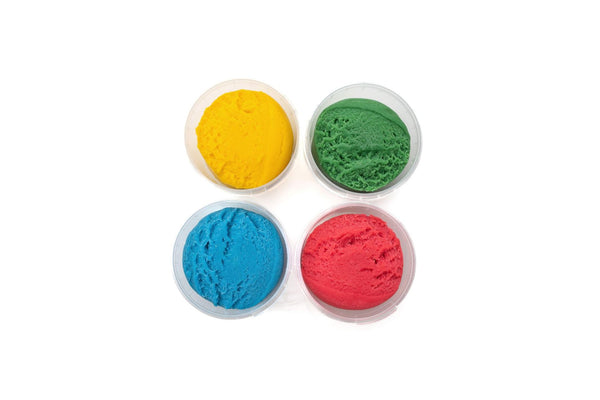 Set of 4 Vegan Playdough - Yellow, Green, Red & Blue
Neu ab
Unit price / per
tax included zzgl. Versandkosten
Lieferbar, in 2 bis 3 Werktagen bei dir!
Discover the colorful world of neogrün Easy-Knete - for creative and sustainable works of art
Let your creativity run free and design your artworks with the particularly soft and easily malleable neogrün Easy-Knead. This vegan play dough is specially designed to help children from 1 year old bring their limitless ideas to life. The natural, eco-friendly ingredients and the purest vegetable pigments ensure a safe, sustainable and colorful creative experience.
The neogrün Easy-Knete can be used in many ways, from modeling to embossing, stamping and spreading on paper to create impressive works of art. Cookie cutters allow you to cut out great animals from the organic clay. The small works of art retain their shape and shine even after drying and can be preserved for the family gallery or painted with neogrün organic finger paints.
Make sure to protect the vegan putty from light when not in use in order to preserve the luminosity of the plant-based coloring agents. The natural colors are easily washed out of textiles and surfaces, so you don't have to worry about stains. However, make sure to protect sensitive surfaces from direct contact.
Let your child's creativity flourish with the neogrün Easy-Knete and create unforgettable works of art together!
Info : We recommend adult supervision for children under 3 years of age.
Details at a glance
Vegan, soft and easily malleable play dough for toddlers
Organic certified
Ingredients: Water, Organic Wheat Flour, Organic Vegetable Oil, Salt, Vegetable Origin Acidity Regulators, Food Grade Vegetable Pigments, Potassium Sorbate, Denatonium Benzoate
Free from soy, peanuts and tree nuts, milk, fish and eggs. Contains wheat gluten
Made in Germany
Content: 4 x 120g