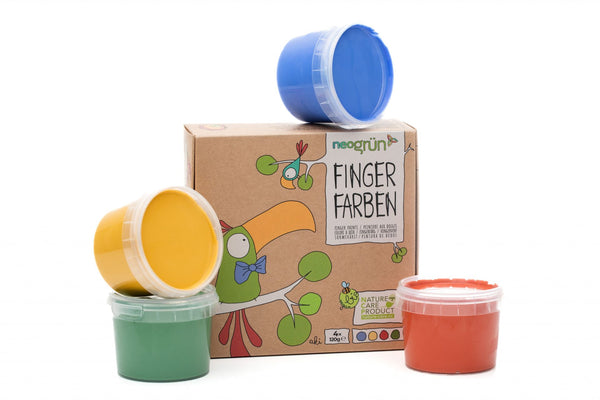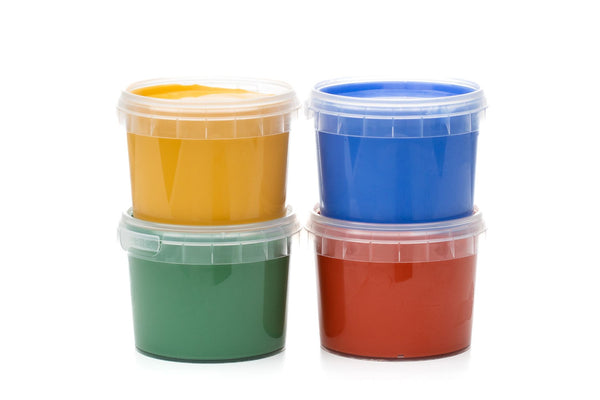 Set of 4 Vegan Finger Paints - Yellow, Green, Red & Blue
Neu ab
Unit price / per
tax included zzgl. Versandkosten
Lieferbar, in 2 bis 3 Werktagen bei dir!
Unleash your children's creativity with neogrün organic finger paints 🌈
Let your child discover the world of colors in a fun and safe way! With the neogrün organic finger paints, we offer you an unforgettable, safe and environmentally friendly painting experience for little artists.
neogrün finger paints are made from natural, environmentally friendly raw materials and only use mineral and vegetable pigments of food or cosmetic quality. The palette of mild natural colors supports your child's color perception as they engage in calm and focused sensory play.
As the first certified and vegan natural product in this category, the finger paints meet strict ecological and vegan standards. They are easily spreadable, water-soluble, dilutable and miscible with one another. The creamy consistency enables drip-free painting pleasure and a unique skin feel.
Whether on paper, cardboard, glass, stone or other surfaces - with hands, feet, brushes, sponges or stamps there are no limits to your imagination. The wet colors are easily removed from most non-absorbent surfaces, while natural fabrics may show light stains. Protect sensitive surfaces from contact with the paints.
Info : We recommend adult supervision for children under 3 years of age.
Details at a glance
Vegan and organic certified
Made in Germany
Ingredients: water, organic corn starch, salt, purified chalk and clay, humectants and thickeners of plant origin, cosmetic and food grade mineral and plant pigments, preservative: phenoxyethanol <1%, bitter substance: denatonium benzoate
Free from eggs, peanuts, tree nuts, fish, milk, soy, wheat
Content: 4 x 120g