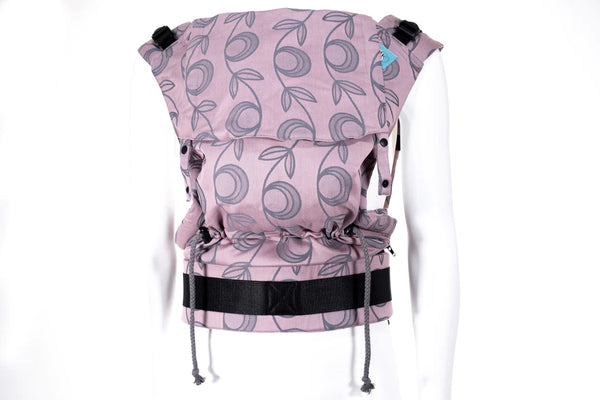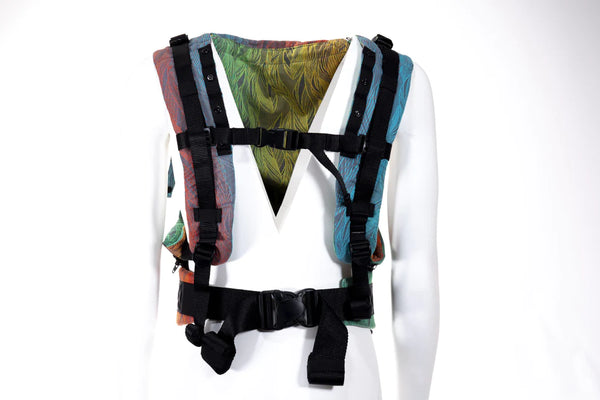 KAAMI - DuoFlex baby carrier
Neu ab
Unit price / per
tax included zzgl. Versandkosten
Für kostenfreien Versand qualifiziert!
Gewöhnlich versandfertig in 3 bis 4 Werktagen.
Discover the versatility: DuoFlex baby carrier - two carrying systems in one!
Experience the DuoFlex, the world premiere from KAAMI from 2022, the innovative combination carrier that adapts to your life! With this baby carrier you are always flexible and well equipped to carry your baby comfortably and safely - whether as a full buckle or onbuhimo.
With just one zip, you can quickly and easily convert the DuoFlex from a full buckle to an onbuhimo. Simply open the zip, remove the waist belt and you have a new carrying option! This well thought-out and comfortable carrier brings joy to every carrying situation and impresses with three beautiful designs: Flora Purple Grape, Lale Laetitia and Rainbow Feather.
Why is the DuoFlex combination carrier so practical? It grows with your child from birth to toddler time and adapts to your needs. For small babies, it offers full stability and security with the straps. When your baby grows or you are expecting a sibling and cannot wear the waist belt, you simply convert the DuoFlex into an Onbuhimo for comfortable carrying on your back.
The DuoFlex is the first carrier that is really comfortable in all variants. Don't compromise when it comes to comfort! And best of all: The stretcher comes in a practical backpack bag, so you always have it to hand.
DuoFlex baby carrier at a glance
World novelty from KAAMI from the year 2022
Combination carrier: Fullbuckle and Onbuhimo in one
Easy handling thanks to the zipper
Sophisticated and comfortable for every carrying situation
Three attractive designs: Flora Purple Grape, Lale Laetitia, Rainbow Feather
Size: full buckle for Gr. 62-104, Onbuhimo from sitting age
Usable from newborn & baby age to toddler age
Including practical backpack bag